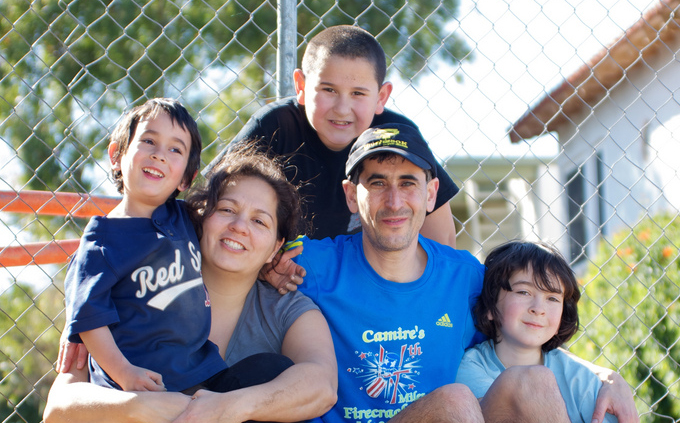 Why hire Aaron for your organization's grant-writing/ fundraising needs? With an MBA (concentration: Public and Non-Profit Management), a degree in Civil Engineering and 23 years experience running an internet company he founded, Aaron brings to the table academic rigor, analytic skills and business acumen. Most importantly he brings context. He takes the time to understand the needs of his clients and develop effective strategies and solutions.
Aaron has been a leader in non-profit organizations for over 30 years, in positions ranging from community organizer and executive director, to board president. The common thread through all his non-profit management experience has been helping organizations to develop and implement effective fundraising strategies. Core elements of Aaron's professional experience include:
As a young canvass director (during college) for MASSPIRG, Aaron managed a team of activists raising money for, and awareness about, environmental issues. This experience was invaluable and today he still draws upon lessons he learned during this period.
.
In his mid twenties Aaron co-founded and directed a non-profit aimed at improving education at urban high schools, creating effective programs and raising up to $400,000/year. During his tenure, the nonprofit reorganized its focus from student leadership, to parent involvement as a means to improve student achievement and grew from a staff of 2 to 15 in less than two years.
.
The Peace Corps is the source of some of his most meaningful experiences. Serving as a water-supply engineer for two years in Nepal provided a perspective which Aaron reflects on daily. It has enabled him to understand, with first-hand knowledge, the need of under-served and marginalized communities. During his service he transformed the way in which arid hill communities source and protect drinking water, in the process facilitating attitudinal shifts among his counterparts. From 2002-2017, he served Nepal as board president of Friends of Nepal.
.
For the past 11 years Aaron has consulted with hundreds of clients, nationwide, helping nonprofits and businesses in sectors which have included: environmental justice, public health, healthcare, medical research, human services, education, economic development, science & technology, refugee resettlement, housing, homelessness, mental health,youth development, agriculture, environment, workforce development, arts and culture, law enforcement oversight, philosophy, and disability transportation. Since 2017, Aaron has helped is clients raise approximately $80 million through grants and contracts.
.
In 2019 Aaron started a garlic farm and will soon be the state's largest producer of certified-organic garlic!
.
Aaron lives in Rhode Island with his beautiful family and serves clients in RI and throughout the United States. Contact him today and see how he can help your organization achieve its strategic goals!